Stuff to buy Tet
This is an incomplete list of stuff I'd be happy to receive for a birthday or Christmas. Sorry if some of them are hard to find, but that's just how it goes! I've tried to at least make them all a link to an appropriate web site, which may help in tracking things down. I suggest you coordinate through Ferret to avoid duplication...
Books
"Marrow"
by Robert Reed

"Constitution"
by Nick Webb
"The written"
by Ben Galley

"Earth alone"
by Daniel Arenson
"Startide rising"
by David Brin

"The long way down"
by Craig Schaefer

"Before they are hanged"
by Joe Abercrombie

"Last argument of kings"
by Joe Abercrombie

"Unix: A history and a memoir"
by Brian Kernighan

"Beren and Lúthien"
by JRR Tolkien

"The children of Hurin"
by JRR Tolkien

"The fall of Gondolin"
by JRR Tolkien

"For facts sake"
by Bob Daisley

CDs
"The darkness"
by Dawn Of Solace
"Hope springs eternal"
by Snow White Blood
"Eonian"
by Dimmu Borgir
"XIII"
by Rage
"Time"
by Ebony Wall
"The age of ether"
by Disforia
"Lyijy"
by Poisonblack
"Karelian Hills"
by Psychework
"Legacy of the dark lands"
by Blind Guardian
"Memento mori"
by Sahg
"Lacrima dei"
by Meden Agan
"Mirrors"
by Cardiant
"Masterpieces"
by Hammerfall
"Swedish hitz goes metal"
by Reinxeed
"Question everything"
by Helion Prime
"From a dying ember"
by Falconer
"Let there be nothing"
by Judicator
"Metal commando"
by Primal Fear
"Skycrest"
by Iron Savior
"Thalassic"
by Ensiferum
DVDs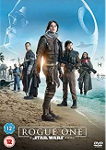 "Rogue One"

Miscellany
Borknagar "Quintessence"
Long sleeved shirt

A pair of Swedish lesbians