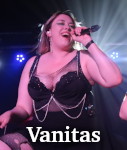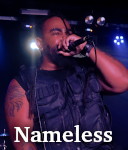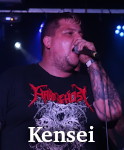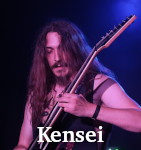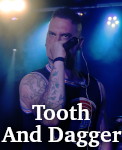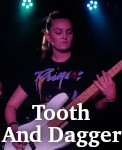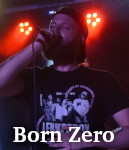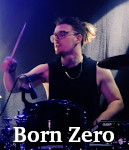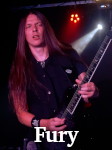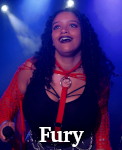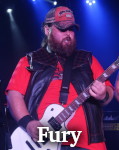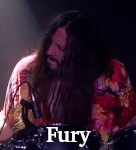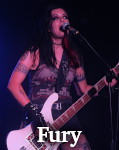 An early start to the evening meant that I missed the first band, Dead Happy. Vanitas were a prog metal band, but one with less emphasis on the prog than I'd initially feared. Musically they were OK without being groundbreaking, but the songs were lacking. The distorted vocals were OK, but the clean vocals lacked conviction and wavered in pitch. I'd expected better from Jade, who I'd previously seen singing with Fury and who, as a vocal tutor, should really be doing better than this. The attempts at crowd participation felt forced and clumsy. Overall, the band just seemed to be trying too hard.
Nameless were a last minute stand in for The Black Hounds, who'd been forced to pull out due to injury. The riffs were OK, but that's about it. Their shouty mix of hardcore and nu-metal really did nothing for me, and I found them forgettable. Kensei were a bit better, even if their melodic death metal wasn't much to my tastes either. However, they had some excellent guitar work, the song structures were better and if they'd use solely clean vocals (or at least only use occasional harsh vocals for emphasis) they'd be really interesting.
Tooth And Dagger were a strange mix. They describe themselves as alt metal, which is broadly accurate. But the vocals alternated between hard growls and almost pop punk vocals, which was a little unexpected. Despite being reasonable to my ears, they garnered very little interest from the crowd, which flattened their performance somewhat. The band members jumping off stage and mingling with the crowd really didn't work and smacked of desperation to me. Born Zero are described as a mix of metalcore and death metal. But actually they weren't quite as bad as that might imply. Their performance wasn't great, but it was decent enough. The clean vocals were a little weak, but the performance was good and they went down well with the crowd.
Despite Vanitas being my favourite of the bands, the flaws in their performance meant that I didn't think they deserved to go through on merit. I'd have said Kensei slightly edged Born Zero for that. Naturally, Nameless, my least favourite band of the night were actually picked to be the winners.
After the competition bands, the night was rounded out by a guest headline slot from Fury. I've seen them many times before, and for my money, they're probably the best live act in the UK right now. Every show is exceptional, and this was not the one to buck that trend. This was the first time I'd seen them with new guitarist Aki, and he seems to be a great fit. The gulf in class between Fury and the bands in the M2TM competition was quite startling. If any of them wanted to know what they should be aspiring to be, they need look no further than tonight's headliners. Another fantastic show, with my highlights being "If you get to hell first", "Embrace the demons" and "Casino soleil".